Hello,
Last weekend I participated in the FAD Singapore 2015. Apart from the annual review of the last year's expenses and budget planning for the coming year, the most important agenda for this meeting was – To develop a strategy for the Fedora community growth across APAC region. Fedora Ambassadors came from various countries(Singapore, India, Sri Lanka, China, Malaysia, Philippines, Cambodia) across the Asia pacific.
My preparations began weeks before the actual event. Because I was to produce and carry 1000 F23 Workstation DVDs(30kg) with me. This involved first collating the required quantity from each country, negotiating with the vendors, gathering the F23 DVD artwork and working with the vendor to produce these copies. As result we now have two reliable vendors who could produce the Fedora DVDs for us.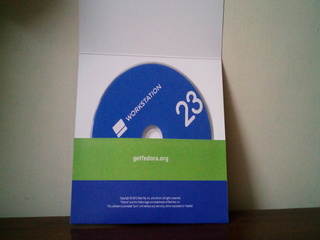 Armed with 1000 DVDs, I reached Singapore on the eve of the FAD. Next morning we reached the venue(Red Hat Singapore) quite early and after a round of introductions, jumped right to the agenda – How do we grow Fedora community across APAC region? First question was – What do we currently do towards it? What is not working? Each participant was asked to narrate their experiences. The answers were usual, we conduct events, use Fedora to teach Linux, distribute swag/DVDs etc. Yet, somehow it is not enough to convert the audience into Fedora users and/or contributors. It is observed that DVDs get varied responses, in Singapore nobody wants to have DVDs because they prefer USB media; Whereas in other regions DVDs get over within hours at an event. We need to capitalise both ways; We could not choose one over the other.
Many observations were made about Fedora adoption. The activities we do are not regular and recurring. They are not catering to the target audience, ex. running same old 'How to become package maintainer' track etc. Maybe that should not be an introductory track. Secondly, There is rarely a follow-up with the audiences after the event is over. Many participants shared that often they manage to get the audience started with a Fedora task, but after the initial excitement, they rarely ping back. Thus the regular follow-ups are needed and it is the event owner's task to do the follow-ups or ensure that it's done through other volunteers. While doing events, we also need to aim towards getting more users, not only contributors. We need to tell users how they could use Fedora for their tasks. ex. Designing, Writing, Administration, Gaming, Programming, etc. We need to have focused events considering the audience's interests. To increase user base, it's also important to make Fedora easily accessible. It is common observation that people identify Linux with Ubuntu, but Fedora is fairly unknown. It'll help to have install fests at the release parties wherein we do the installations by setting up local/portable Fedora mirrors.
Next day, we began by asking each participant – what they could do to improve community participation in their region. Each region has ambassadors who have been inactive for years. Many became ambassador when they were students, but since then have been occupied with their jobs and/or have lost interest in Fedora. We need to prod them and involve them in future initiatives. Once again the DVD production issue came about, it's observed that it'll help to have Alternative Desktop DVDs, so that user can choose a desktop of his/her choice than having just Gnome shell. For conferences like 'conf.kde.in', it'll help to distribute KDE Desktop DVDs than the Gnome ones. User interface could come in the way of Fedora adoption, we need to experiment with the available options to see which one works the best.
Next on the agenda was missing leadership across APAC region. It is observed that there is no targeted/planned approach to our activities. It is ad-hoc and mostly happens at the 11'th hour. Ex. Requesting DVDs/Swag/Banners few days before an event/release party. It is Ambassadors' task to take control and help in such situations. They need to fill the leadership positions through initiative. But the major problem is that many Ambassadors don't know their responsibilities well. We need to improve our communication with the Ambassadors and engage them better.
Other topics discussed were more general, ex. participants are not vocal across various Fedora channels, mailing lists, etc. It is extremely important that we voice our opinions/views across all channels. Another bigger issue is Ambassadors don't always have a convincing argument for the audience about – Why they should use Fedora. Because in many environments it doesn't matter which distribution they use. By this time we were close to the evening, next topic was about the new governing structure proposed by the Fedora council.
I've tried to include maximum details in the report above, there are more notes and discussion points available at
-> http://piratepad.net/FAD-Sngapore-2015
-> https://fedoraproject.org/wiki/FAD_Singapore_2015/Events
-> http://ethercalc-izhar.rhcloud.com/62tau2cry9
-> https://fedoraproject.org/wiki/Budget.next
Overall, I think we had good discussion/debate over various topics concerning Fedora. Now it's time to take real measures towards growing Fedora community beyond current limits. If you have any questions/suggestions/inputs about this discussion, please leave a comment here or feel free to write to me. 🙂